The Mango Cottage is our 2 room deluxe ocean view suite. There is a hand-crafted king size bed, plus comfortable queen size bed and double fold-out. The full kitchen is equipped with all the necessary gadgets plus service for four. A large wooden dining table overlooks the ocean.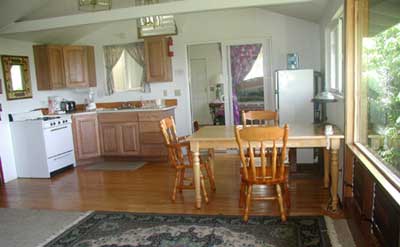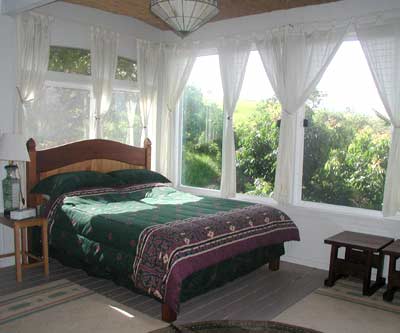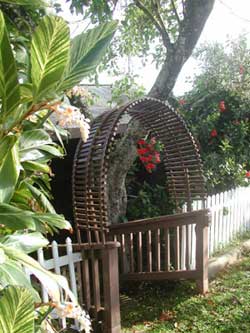 The bedroom has a high ceiling with oversize windows allowing you a clear view of the sea by day and the Hawaiian sky at night. The full bath has a private view window, which looks out on a garden of shell ginger. An opaque skylight allows illumination from the sun and moon. A small South facing porch is equipped with BBQ and a bistro set. Satellite TV available by request.

The Mango Cottage is perfect for a couple or family of four. It has adequate bedding for up to 6 individuals for a shorter stay. A washer / dryer is available as well as sauna and free use of mountain bikes
The rate for the Mango Cottage is $120 per night (3 night minimum stay) and by the week (7 night minimum stay) $100 per night. High season rates are $135 per night and $120 per night by the week.
Additional costs for more than two people are $5 per person for bedding per night and $7 per day (for the cottage) for Satellite TV. Optional maid service is available for $25 per day.